Launched a premier wedding & events website that hit KPIs
Responsibilities:
Frontend
CSS
JS
Craft CMS
IA
UX
Salesforce API
Outcomes:
A new website with features that matched the business's content needs and brand look and feel, put content management into the marketing team's hands, and featured a robust RPF (request for proposal) form that increased lead quality.
Content control in the venue's hands
I played an integral role as developer and writer updating the website for a premier event venue, while collaborating with key stakeholders. Our platform of choice was the Craft CMS, which I tailored to create bespoke content models that precisely met the client's unique needs.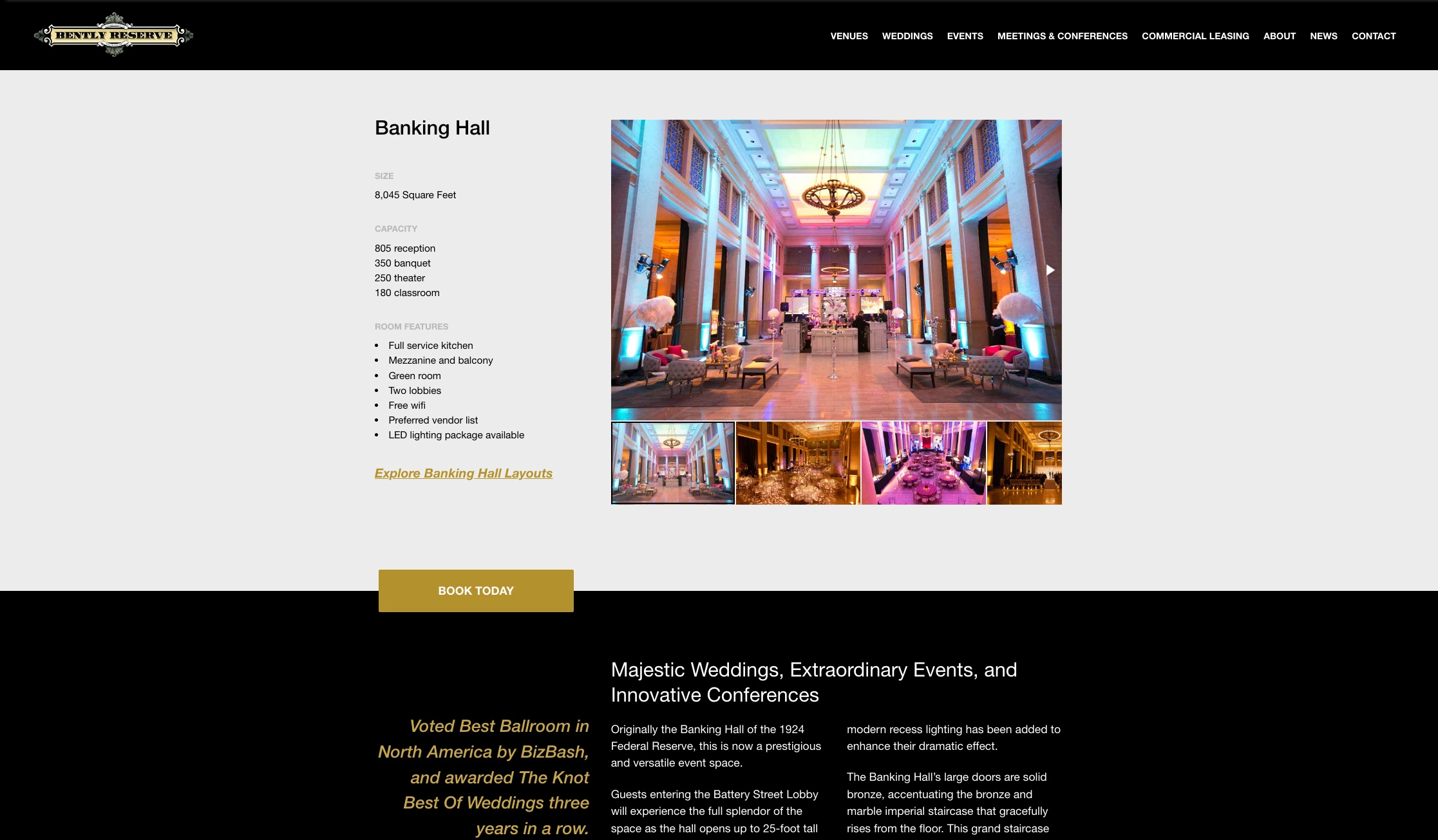 Pivoting to Conferences
One of the core components of this project was a lateral pivot from targeting wedding events to building out a business and conference center. As the Old Federal Reserve Building of San Francisco, we made an effort to emphasize a sense of history. For example, many of the boardrooms were where the original members of the Federal Reserve's Board of Directors held meetings. In addition, the client partnered with SFMOMA's Artist Gallery Program to bring a modern sense of design to the place.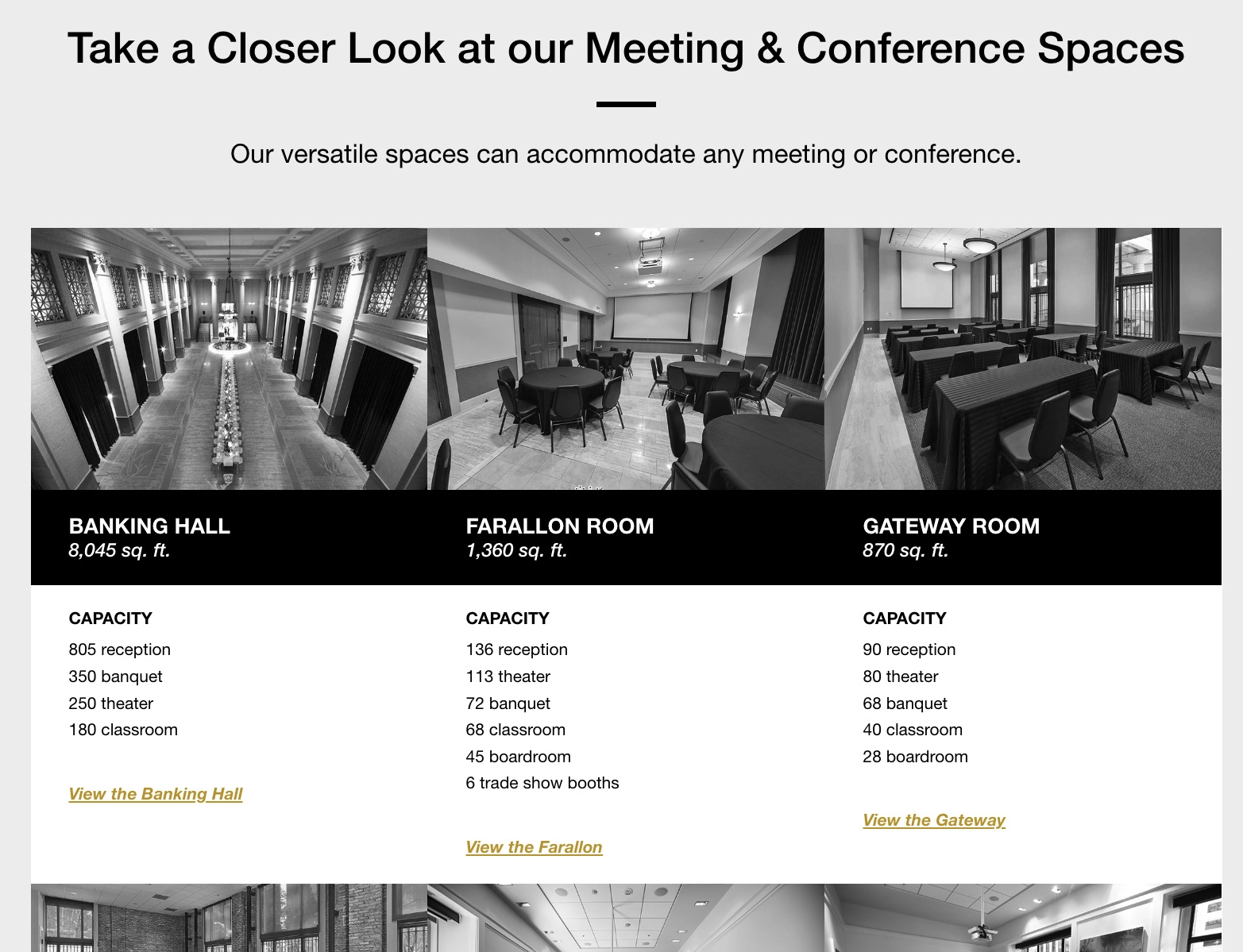 While building the CMS, I created entries for each form that fed to several places on the website, along with customizable capacities, image galleries, room features. amd layout configurations.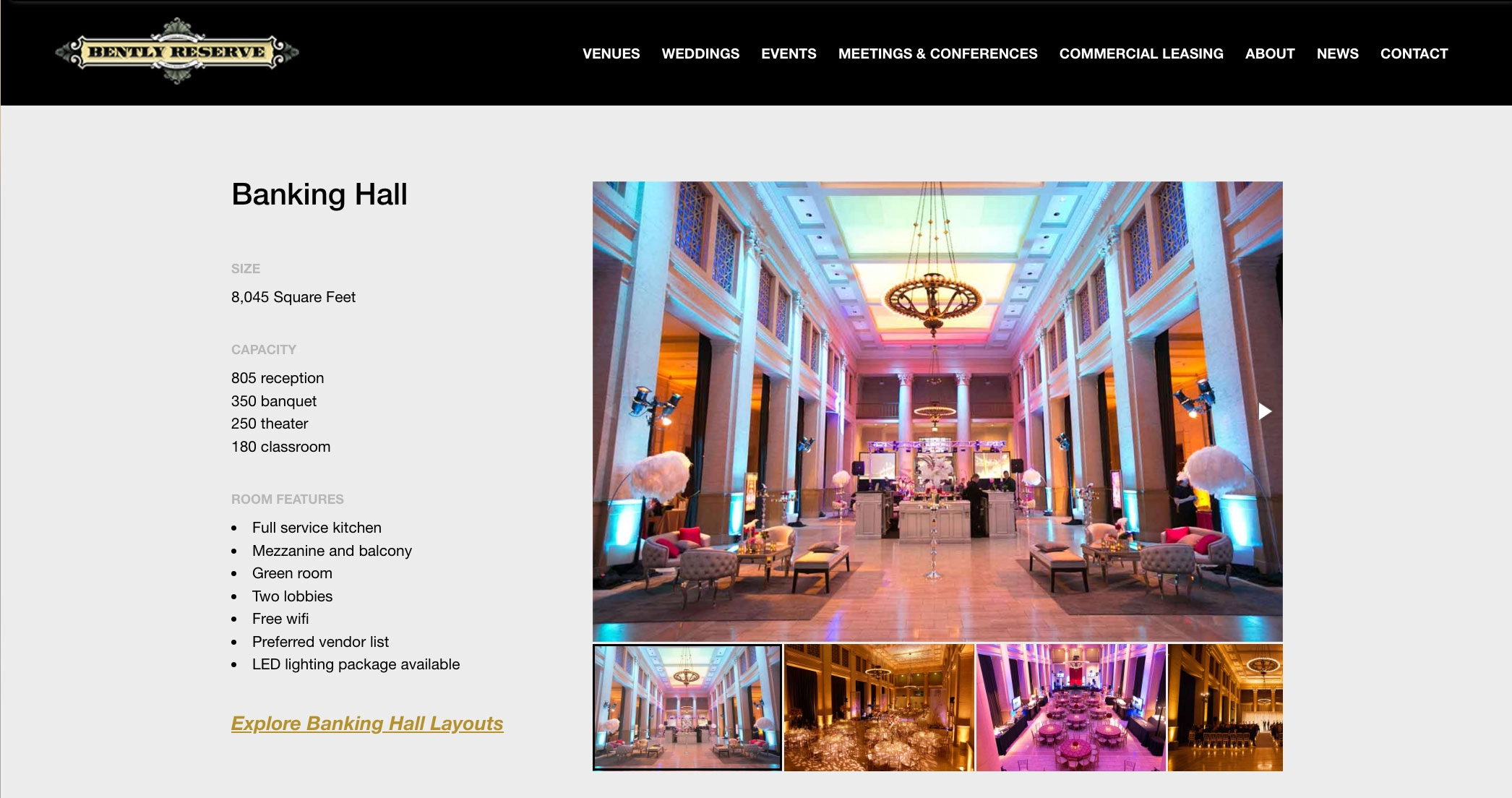 One Simple Goal
The core strategy of the site was to generate quality leads. Thus, we iterated on the RFP form, A/B testing various configurations and ultimately arriving on a simplified form that helped drive quality leads.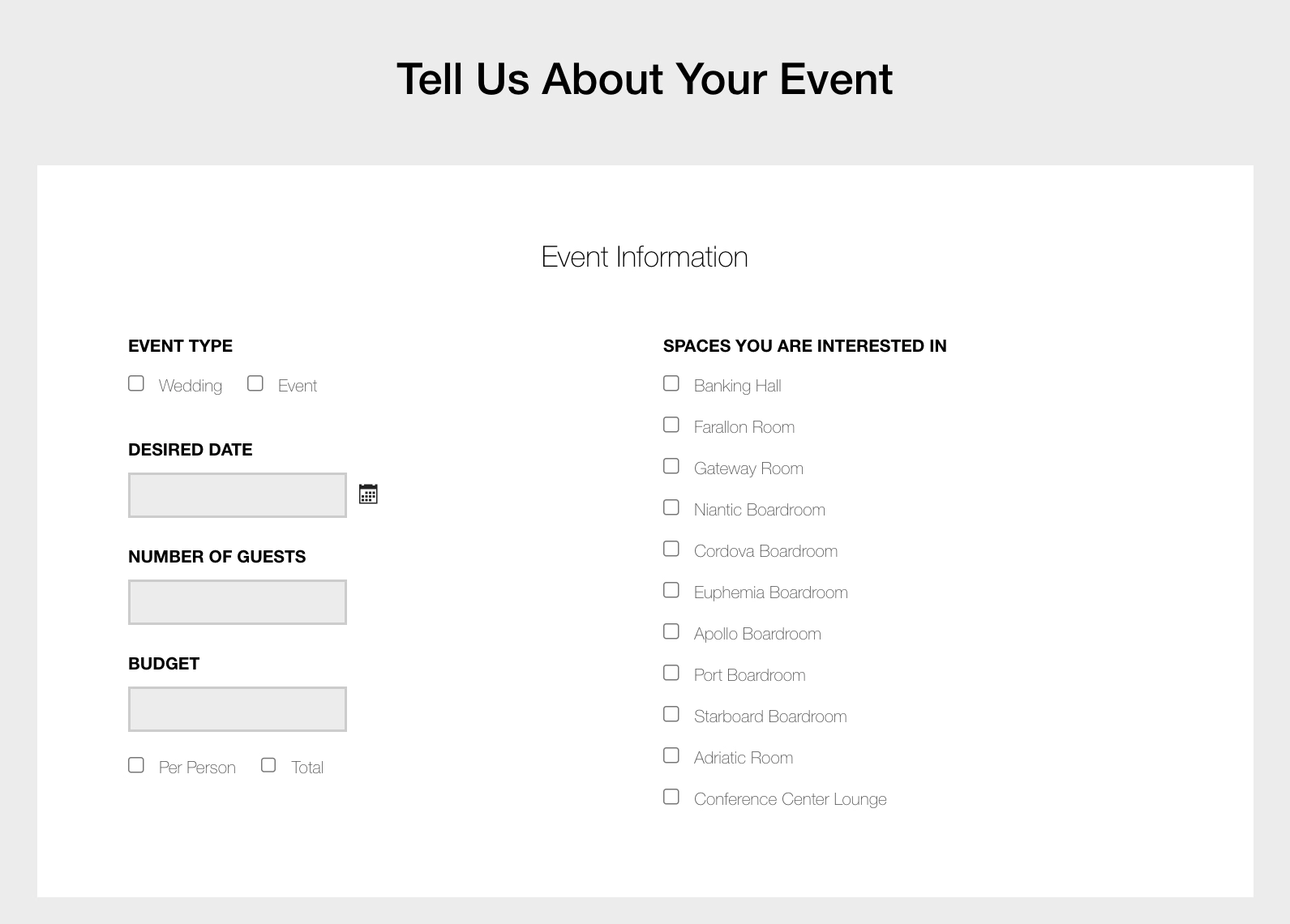 We integrated the form with Salesforce CRM, to assist the sales team with building relationships and converting leads into sales.